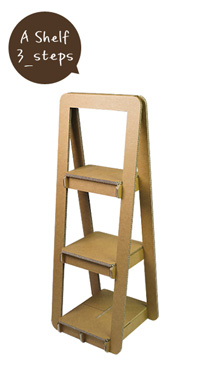 Point 1
Fullness of analogue sensibility! Paper display shelf
It's a neat and modern shelf made with paper

You can create a nice atmosphere by putting books, a clock, flowerpots or small objects on it.

Paper display shelf creates comfortable space with its unique warm texture, smell and analogue sensibility.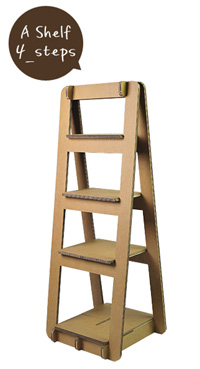 Point 2
Light, simple and easy!
It's easy to assemble for use and disassemble for storage. It is very light as it's made with paper, so it's easy for women to use than any other display shelves. It's easy to carry when you move to a new place as it's small in volume.